Wonky or crooked teeth are more than just a cosmetic issue; they can also cause serious oral health problems. Brushing and flossing with crooked teeth can be difficult, allowing plaque and debris to build up, leading to cavities and gum disease.
Read on or visit a cosmetic dentist if you're wondering if veneers can fix crooked teeth or if you're interested in getting your teeth straightened and want more information.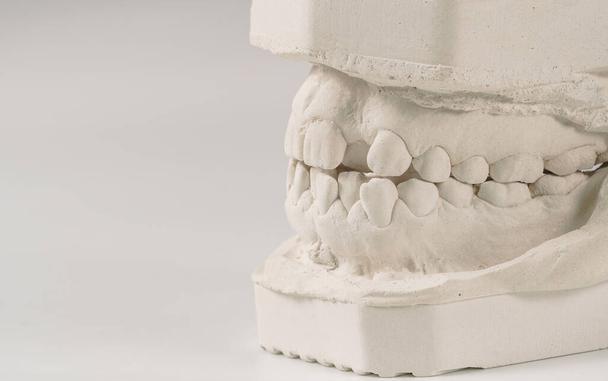 How Do Dental Veneers Work?
The material's purpose is to improve cosmetic appearance by covering discoloured teeth, correcting crooked dental formulas, correcting tooth shape, and repairing chipped teeth. Furthermore, this is one of the most popular treatments for dental fluorosis, a persistent condition that leaves some people with permanently exposed teeth. Veneers are less expensive than crowns, though they are not cheap.
Veneers For Crooked Teeth
Veneers are thin shells that are placed over the teeth to cover flaws such as gaps between teeth or uneven teeth. You can choose between two types.
Composite veneers are resin veneers that are applied in a single dental appointment and can last up to 8 years if properly maintained. Composite veneers are a good option for those looking for a quick and affordable solution.
Porcelain veneers are made of a thin layer of porcelain that reflects light similarly to natural tooth enamel while also being stain-resistant. They are more expensive than composite veneers, but they have the benefit of lasting 10 to 25 years if properly cared for. Porcelain veneers are usually applied over the course of two dental visits.
Both composite and porcelain veneers require routine dental examinations and hygiene visits, as well as good oral hygiene and the use of an occlusal splint at night.
Who Can Benefit Porcelain Veneers?
If you meet the following criteria, you may be a good candidate for porcelain veneers:
You have one crooked tooth You have small gaps or spaces between your teeth
You have minimal overcrowding
If your crooked teeth are hard to keep clean, our team may recommend orthodontics over veneers.
Before undergoing any procedure, such as veneers or Invisalign, all patients must have healthy teeth and gums.
Veneers Alternatives
While porcelain veneers are one of the most effective ways to straighten teeth without braces, other procedures to correct minor misalignment, cracks, or chips are also available. Dental bonding can be used to restore a tooth's natural appearance for a fraction of the cost of veneers.
Patients with moderate to severe spacing or misalignment issues can benefit from Invisalign. These clear braces use a series of clear aligners to give you a straighter smile in an almost undetectable way. Gone are the days when traditional metal braces and retainers required you to worry about brackets and wires.
Porcelain veneers may or may not be beneficial to people who have crooked teeth. The dentist can examine your teeth during an initial consultation to determine which procedure will best improve your oral health and smile.
Back to top: Can Dental Veneers Fix Crooked Teeth?